Maybe I went overboard with this one ... but, I must say that I love it!!!
I decided, initially, to use a Gelish polish on my nails. I used a beautiful color by Harmony, named Light Elegant.
Unfortunately, the camera didn't capture the color that well. It is a lovely shimmery, peach color.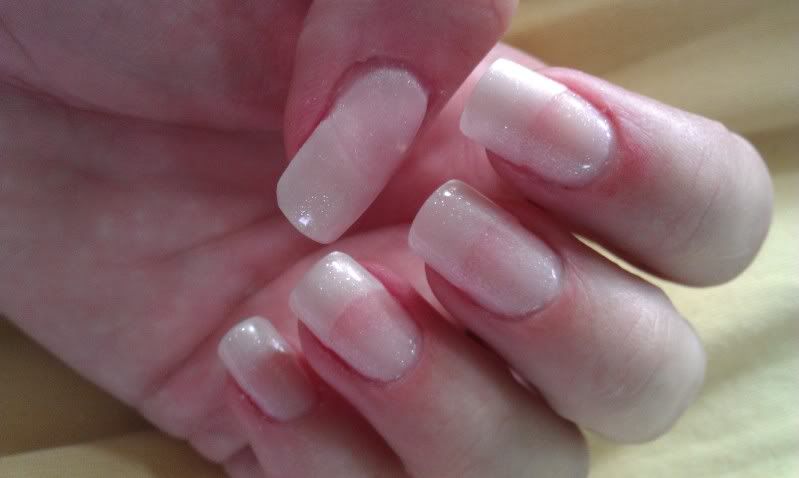 Maybe I should have left well enough alone, but I decided I wanted a little something else - so, I started going through my Konad plates to see what might be complimentary. I ended up, using M56. I chose the bow pattern.
I wanted it to be subtle, so I decided to use a silver by Revlon - named Silver Dollar, to stamp with.
I really, really, really... like how well this polish stamped! It stamped beautifully!! In the picture below, you can really see the nice shimmer of the Gelish gel polish!
For some bizarre reason, I decided even this was not enough - and I decided to add some crystals. I almost never use crystals (for me at least). But, for some reason, I wanted to this time. So, I decided to embellish the center of the bows with crystals.
I'm not sure how long the crystals will hold up - but, hopefully for a few days at least. I used 2 thick coats of Seche Vite top coat. And, even though I did a gel polish, I did a light color and I didn't put a gel over the stamping - so, it should be easy to change up - when I (inevitably) bore of this look in a couple of days... LOL