Yesterday, I went to the doctor and found out that I have strep throat and a double ear infection ... so, of course - I came home and decided to try a new manicure.
I decided to use these three polishes:
They are: Orly - Rage, Hard Candy - Beetle and Essie - School of Hard Rocks
I first used the Essie polish (one coat), and then two coats of the Hard Candy Polish. When all was good and dry, I used the Orly - Rage to put a 'tip' on.
I think that I like it okay. The biggest 'problem' that I had was fully covering the Essie polish with Hard Candy (this is probably something that no one else struggles with - but, for some reason, I really struggled yesterday - I'll blame the strep throat ... lol).
I definitely think that the color combinations turned our really well. The Hard Candy polish looks awesome over the Essie. Both of my girls loved it too.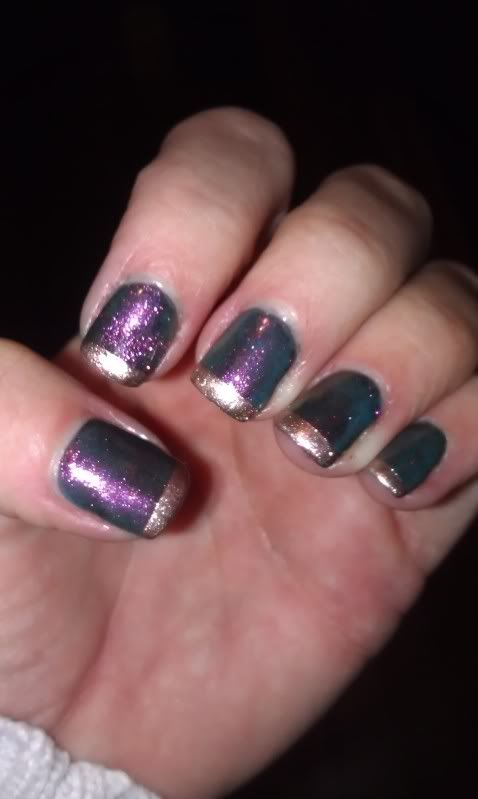 I'm not sure - is this an experiment gone good or an experiment gone bad? hmmmm