Who doesn't love a classic spectator pump? Yeah, I couldn't think of anyone either! I was thinking about the classic-ness of these pumps (and, I DO LOVE ME SOME SHOES!!!), and came up with the design for today's nails.
While you see spectator pumps in all colors - I, personally, prefer a taupe and black ... and, my nails reflect that!! Before I get to the nails - isn't this a GORGEOUS pair of shoes??? They are Brian Atwood, and to die for! Wish I had been able to afford them!!
Look at that detailing ... That's the inspiration!
I used Ulta's Set The Nude and Sally Hansen's Midnight in NY. Again - I really love the Ulta polish! And, you can get it so cheap! Right now, for example,
Ulta
has it on sale buy 2, get 2 free. Definitely worth it!! This Ulta polish is an easy one coater!!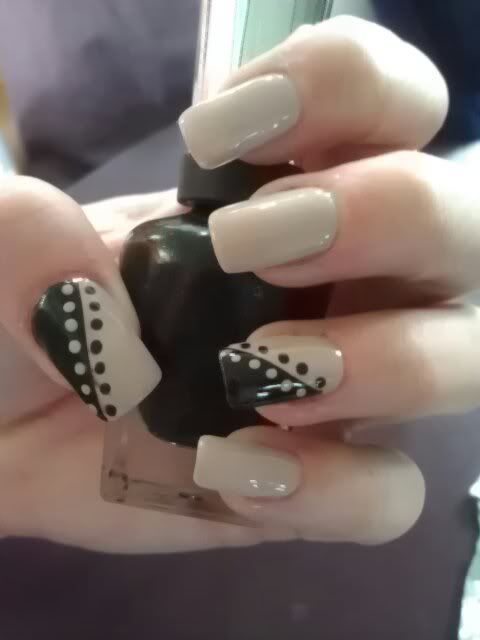 Doesn't that just remind you of a spectator pump??? I so love this look - and, it would - of course, work with a multitude of colors!!