I had a few minutes yesterday and I decided to refresh my pedicure. I previously purchased a crackle polish by Sally Hansen, but had not used it yet... So, I thought I'd give it a try!
I just had to share this picture, because I thought it is so funny ... and, it made me laugh... lol. So, this is the before...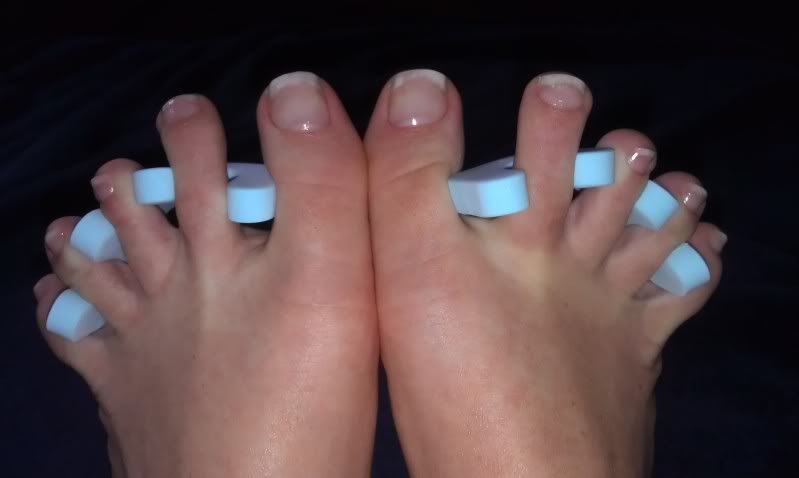 In addition to the crackle polish - "Antiqued Gold" by Sally Hansen, I used a beautiful OPI polish called "Cuckoo For This Color".
I think that it turned out cute... and, finally, I've used this crackle polish. I can't even remember how long I've had it ... I should start a challenge for myself to try and use all the polish that I have, which hasn't been used yet.