So, for a while, I've been scouring the web - looking at all the WONDERFUL nail blogs. And, while I am not nearly as talented as the ladies that author these blogs, I thought that I'd like to start a blog where I can share some of the nail designs that I do for myself and my 2 daughters.
I use to be a faithful 'salon girl' and always had someone else do my nails - but, with two daughters getting to the age of wanting that same pampering, let's be honest - I needed to learn to do it myself. Who can afford salon trips for 3 ladies??? Well, I guess some people can - but, I'm not one of those people! ;)
I've had acrylic nails, gel nails, solar nails - any kind of nail that a nail salon can have on their 'list of prices' in their shops. And, no matter what - no matter how good it turned out - I always left feeling like some little something wasn't quite right... (that's the perfectionist, type-A personality coming out, I guess). And, for some bizarre reason, I never felt like I could say too much about it ... Like it would be terribly offensive for me to tell someone that I wasn't 100% pleased with their work.... That's another reason that I decided to start doing my own nails.... I don't mind telling myself that what I did sucked... lol
This blog will show nail art and swatches on natural nails and gel nails... I still like to do nail extensions sometimes... but, I do enjoy my natural nails as well. I'm not a great artist, but I do like to take the easy route of doing Konad stamping ... and, some 'simple' nail art.
For my first post - I think that I will share the manicure that I had yesterday.
I started with Ulta - Army of One ... I lovelovelove this polish. It goes on smoothly and can easily be a one-coater. One caution - DON'T FORGET YOUR BASE COAT - this one will stain terribly.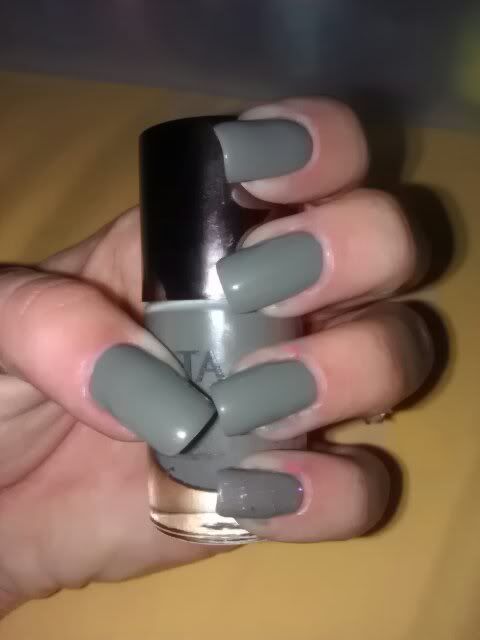 While I loved the army green, I wanted something that was just a little 'more special'... I decided to layer it with a top coat of OPI's Teenage Dream (from the Katy Perry collection). I loved the effect!!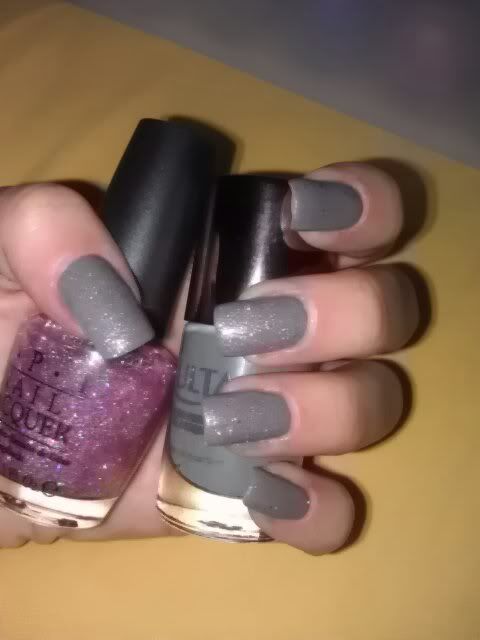 There it is - my first post!! And, since I changed my mani today - I may just do two posts today!